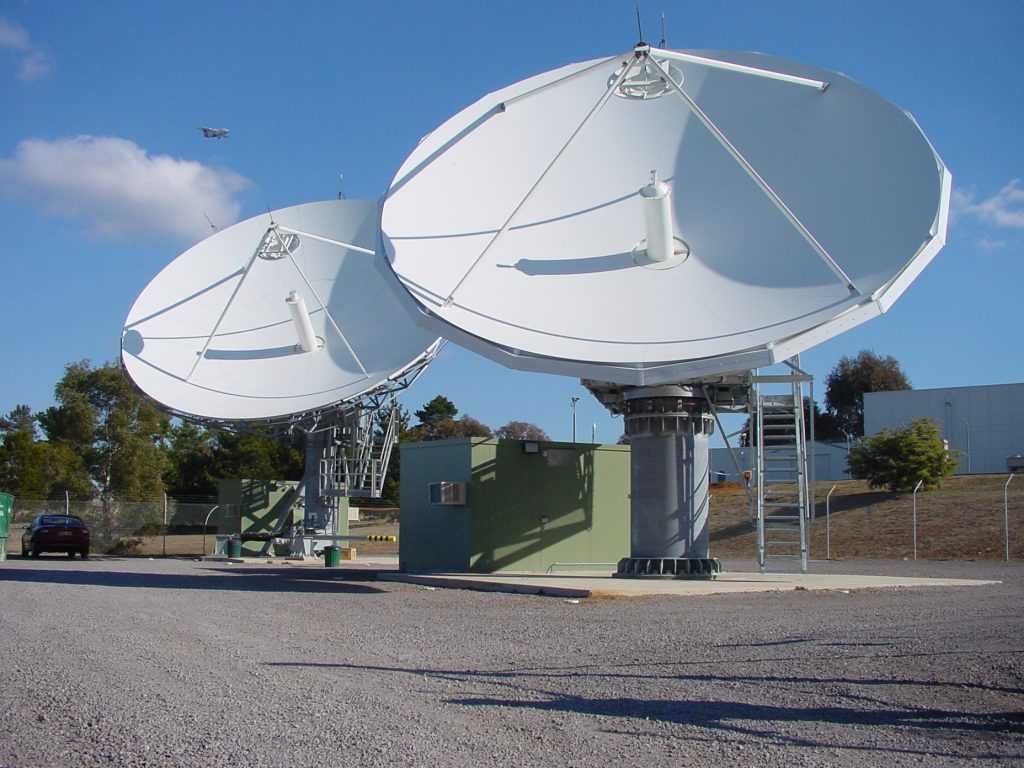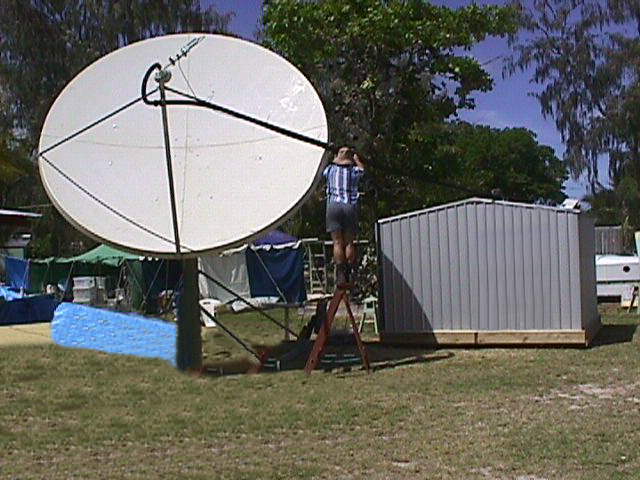 Chromatronics has very extensive experience in design and implementation of satellite systems.
Satellite Projects have ranged from the design and implementation of the uplinks for the 2000 NBC Olympics coverage at Homebush in Sydney to Satellite SNG vehicles for Vision Uplink Australia and consulting on designs in many locations around Australia and Asia for Comsyst (acquired by Alstom and later United Group, becoming UGL Technology Systems).
A speciality is surveys for interference and suitability of sites for satellite uplinks and downlinks.
Chromatronics has equipment for surveys on "S", "C", "X", "Ku" and "Ka" bands.
Chromatronics has commissioned many systems including the defence "X" Band and "Ka" Band stations at HMAS Harman
in Canberra, at Dili and Maliana in East Timor, Honiara in the Solomon Islands, Lady Elliot Island in the Great Barrier Reef,
Yangon in Myanmar, Sky Channel in Sydney, and made proof of performance measurements on the Norsat Newslink for use on OPTUS.
Surveys have been carried out for UGL Technology Systems, Primus, South Cost Video, Rydges Hotels, and many others.